Hare Srinivasa, 
We are in the auspicious Chaturmasa parva kala and about to complete the Dhadhivratha. The Third month in the Chaturmasa is known as the Ksheera Vratha. This Vratha needs to be observed from Bhadrapada Shukla Ekadashi to Ashwayuja (Ashvija) Shukla Dashami.

Sankalpa Mantra:

kShIravratamidaM dEva gRuhItam puratastava |

  nirviGnaM siddhimaayaatuprasaadaat ramaapatE ||

During this period, milk should not be used in any form or manner while preparing naivedya. This restriction includes milk derivatives like kene (cream of milk), cheese or other dairy products, but excludes curds or yoghurt.
---
Dadhi Vratha Samarpana Mantra –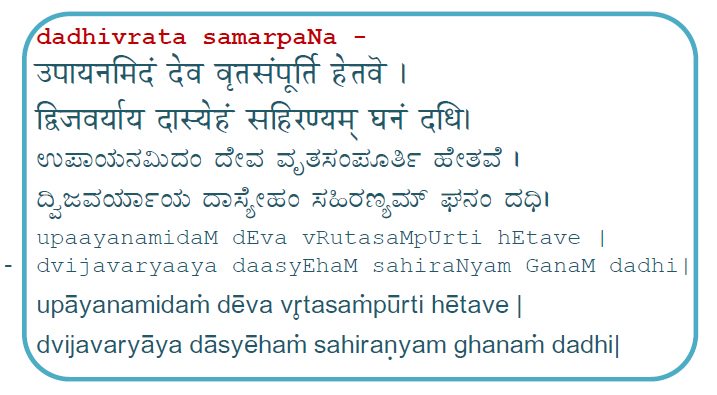 || Sri Krishnarpanamastu ||